31. 12. 2019. | Activities
Network activites in 2019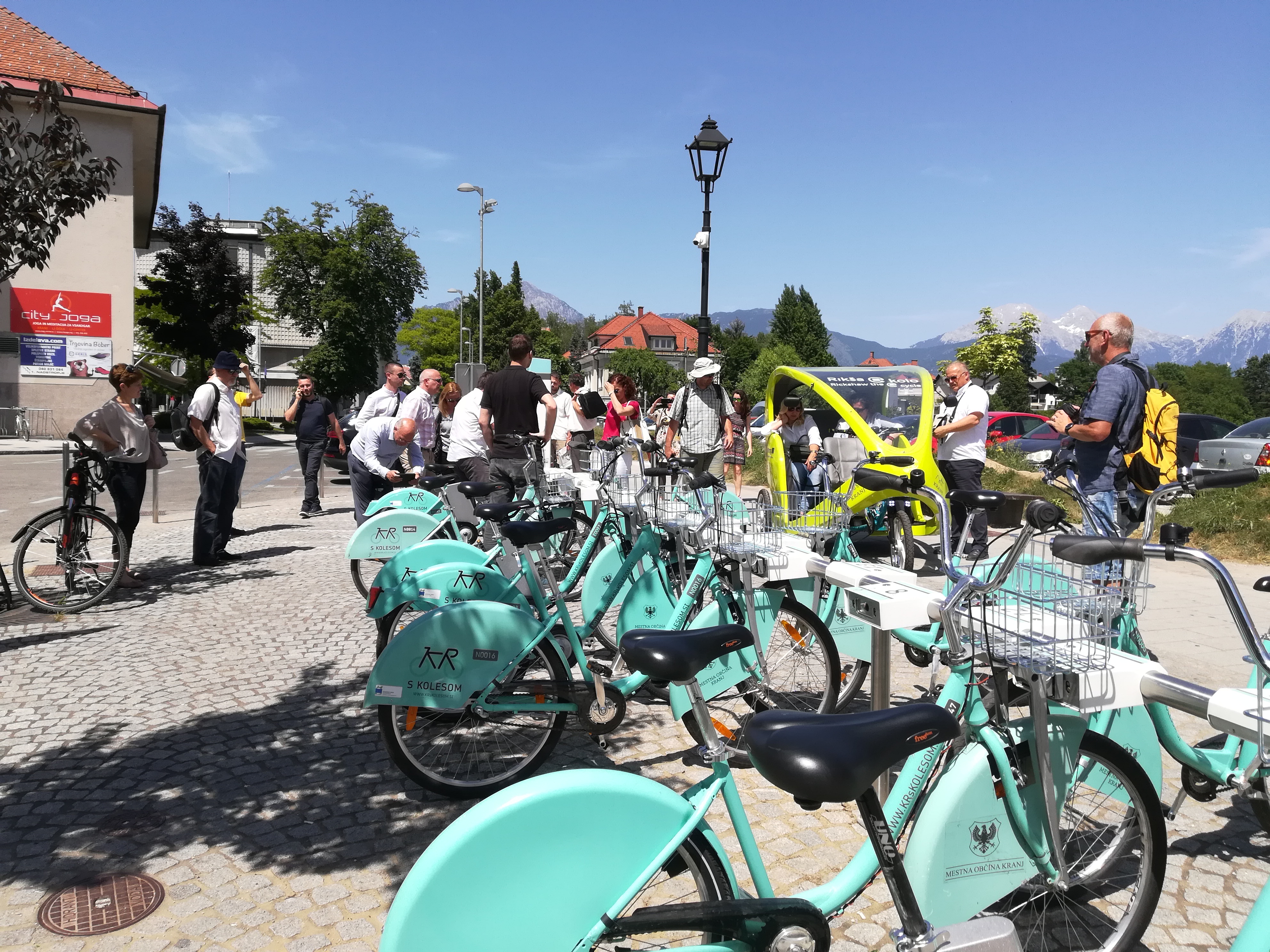 General Assembly, Tivat, 5 March 2019 – The Municipality of Tivat from Montenegro hosted this year's Annual Assembly of the Network, which was held as part of the World Energy Efficiency Day. The Assembly brought together 95 participants, representatives of cities and municipalities, ministries, faculties, institutes, associations, companies and other stakeholders involved in sustainable mobility in Slovenia, Croatia, B&H, Montenegro, Serbia and North Macedonia. The day before, meetings of the Steering Committee and the Political Committee were held
Round table on SUMPs, Tivat, 5 March 2019 – Examples of sustainable urban mobility plans from Croatia, B&H and Montenegro were presented. A panel discussion "Experiences of developing and implementing sustainable urban mobility plans" was also held. In addition, project activities of CIVINET's members from the area were presented in parallel sessions.
Round table on safety of non-motorised traffic, Zagreb, 31 May 2019 -Traffic security is an important topic in the planning of sustainable mobility was one of the key messages of the event, which marked the European Sustainable Development Week and the launch of the project. The project is being implemented by CIVINET members – ODRAZ, Faculty of Transport and Traffic Sciences in Zagreb and Association "Cyclists' Union" in cooperation with Pro Velo Swiss
Training SUMP 2.0, Rijeka, 3 – 4 June 2019 – CIVINET Slovenia-Croatia-SEE and town of Koprivnica organized a training on Sustainable Urban Mobility Plans for city representatives and other stakeholders involved in integrated traffic planning. The emphasis of education was on interactive and fieldwork.
CIVINET Forum, Kranj, 14 June 2019 – The topic of the Forum was Inclusion of citizens to change of traffic habits. The co-organizer was Town of Kranj. The examples of citizen involvement in the spatial-traffic planning process from Slovenia, Croatia, Bosnia and Herzegovina and Serbia were presented. Some forty representatives from Slovenia, Croatia, Bosnia and Herzegovina, Serbia and Northern Macedonia came to Kranj
Meeting of European CIVINET Networks, Graz, 1 October 2019 – On behalf of CIVINET Slo-Cro-SEE, Lidija Pavic-Rogosic from Secretariat participated at the meeting of several CIVINETs to discuss current situation and possibilities for further work and funding; the contract for small grant from CIVITAS Satellite project was signed with Ruprecht Consult
CIVITAS Forum 2019, Graz, 2 – 4 October 2019 – Several members from Slovenia, Croatia, B&H and Serbia participated at the Forum; Lidija Pavic-Rogosic from ODRAZ participated at the Closing plenary and received the Lifetime award as a recognition for her exceptional commitment and active contribution to the CIVITAS Initiative
Lidija Pavić-Rogošić, from ODRAZ and also CIVINET's Secretariat received the CIVITAS Lifetime Award of the European Commission. During a ceremony at the closing plenary of the CIVITAS Forum conference 2019 in Graz on 4 October 2019, the award was presented by Marcel Rommerts, head of transport research at INEA, the EU's Innovation and Networks Executive Agency, and by Herald Ruijters, director at the Directorate-General for Mobility and Transport of the European Commission. The CIVITAS Lifetime Award is a unique award presented to acknowledge the strong contribution to the development and evolvement of the CIVITAS Initiative and for transforming cities in the CIVITAS spirit. It was also awarded to Zdenka Šimonovič, Municipality of Ljubljana, Slovenia and nine other experts from different member states, including also Marcel Rommerts, who received the award from Director Ruijters for his key role in initiating and supporting CIVITAS.